The World Bank Data initiative has asked for feedback about what we would like to change on their Open Data site.
Friends, we're looking for feedback. If you could make one change to our #opendata site – data.worldbank.org– what would it be?

— World Bank Data (@worldbankdata) October 26, 2012
This is a tough question as I personally think that, for many reasons, they already own the best Open Data site in the world so far. From tons of quality data to great search, developer and visualization tools, as well as a variety of communication, dissemination and training resources. They have even explored places that others still consider inhospitable. It is really difficult to find some room for improvement, anyway, we can make a wish, so here is mine.
A community meeting place at the World Bank Data site
As all we know, just putting data online is not enough to get it used. Efforts on outreach, community building and engagement are always required, as well as designing for participation, allowing multiple kinds of contributions and letting people contribute in multiple ways. Support conversation around the data and join actively that conversation contributing with the World Bank expertise will increase value, connectivity and the overall network impact derived from the ability of participants to affect each other.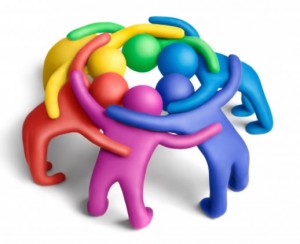 This is why my wish is a thematic space where the stakeholder community can join the World Bank in decision making, building skills and make real contributions. Open Data need to be developed by an amazing variety of people with varying interests and incentives. It is not just about government, business, academic and certain institutions, but also about individuals, nonprofits or any other informal group of people that have already proved to be instrumental in its operation and growth. For me this is the only missing piece to complete the Open Data building blocks jigsaw at the World Bank.
I am aware of the great community building stuff that the World Bank has already put in place, as well as apps competitions that challenge developers to come up with prototypes to show data potential or discussion groups to support them. But we need to get further into the Open Data engagement scale and be able to create an ecosystem devoted to lead to useful and sustainable tools or services based on data.
Of course, this is not only about letting everybody play, but also about playing nice and getting others to involve in the game as a unique team. That's not an easy task and, apart from online tools and resources, will require special leadership, but I am sure that the World Bank can find it within its great staff.